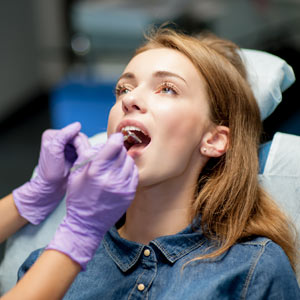 While periodontal (gum) disease could ruin your dental health, it doesn't have to. Dentists and periodontists (specialists in gums and other supporting tooth structures) have effective methods for stopping it, especially if the infection is diagnosed and treated in its earliest stages. With effective treatment, those swollen, reddened and bleeding gums can return to a healthy shade of pink.
But even if we stop the infection, you're not out of danger. If you've had at least one bout with gum disease, you're at higher risk for another infection. We will need to maintain ongoing vigilance to prevent another infection.
If you've recently undergone treatment for gum disease, here are 3 things you should do to keep your now healthy gums continually healthy.
Practice daily oral hygiene. Gum disease arises most often from dental plaque, a thin biofilm of disease-causing bacteria that builds up on tooth surfaces. It's important for everyone to remove this buildup with daily brushing and flossing, but it's even more so if you've already experienced gum disease. Practicing effective oral hygiene every day will reduce the presence of bacteria that could ignite a new infection.
See the dentist more frequently. The general rule for routine dental cleanings and checkups is twice a year. But you may need more frequent visits, post-gum disease. Depending on the severity of your disease, we may recommend you make return visits at two- to three-month intervals of time. These visits may also include heightened screenings to ensure another infection hasn't taken hold, as well as procedures to make it easier to clean certain tooth areas prone to plaque buildup.
Manage other health conditions. Gum disease's severity is often caused by the inflammatory response your body initiates to fight the infection, which then becomes chronic. This is similar to other conditions like diabetes, heart disease or rheumatoid arthritis: There's evidence inflammation elsewhere in the body could worsen a gum infection, and vice-versa. Managing other health conditions through medical care, medication and lifestyle changes could minimize the occurrence and severity of a future gum infection.
If you would like more information on remaining infection-free after gum disease, please contact us or schedule an appointment for a consultation. You can also learn more about this topic by reading the Dear Doctor magazine article "Periodontal Cleanings."